SS&C Aloha
An advanced cloud-native, zero-footprint investment operations platform that supports front, middle and back office on a single system. Intelligent technologies and an intuitive user experience foster better decision making and operational efficiencies.
The Days of Patchwork Operations and Disparate Systems are Over
Born in the cloud and with a single data model, SS&C Aloha streamlines investment and portfolio management operations, giving managers the agility to compete more efficiently in today's complex market.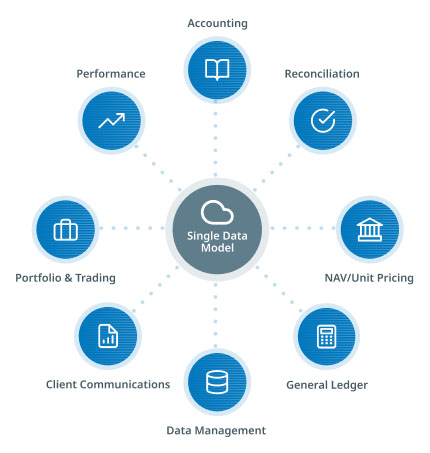 Brochure
SS&C Aloha - Investment Operations, Reimagined
A single, automated investment management platform with support for every asset class and every function across the investment lifecycle.
Whitepaper
Accelerate the Speed of Information
Investment and wealth management firms need an operational platform that can keep up with the rapid pace of technological change. Download to learn more.
Video
Investment Operations Reimagined
SS&C Aloha combines 35 years of real-world investment operations experience with leading and innovative technologies.
Automate and Streamline Investment Operations
All Asset Classes on One System A single, consolidated view of all investments provides valuable insights into portfolios, operations, compliance and risk.
---
Designed for Users and How They Want to Work Intuitive and responsive, providing information that is tailored to the specific needs of each user persona.
---
Smart From the Start Advanced AI, Machine Learning, NLP, workflow and automated system monitoring are designed into the core of the system, which keeps learning and improving.
---
Front, Middle and Back Office All on One System Aloha's single state-of-the-art system delivers robust capabilities from end-to-end, eliminating operational silos.
---
Single Data Model One source of truth that is always up-to-date and delivers persona-based intelligent insights, allowing the front (IBOR), middle and back office (ABOR) to make better-informed decisions.
---
On-demand Capacity, Scale and Connectivity Cloud-native, secure and zero-footprint solution that expands dynamically and is always up-to-date.
---