As a North American insurer or insurance investment manager, you are most likely aware of the continued trend toward private market debt and equity investment. Data and analyses around how your asset allocations compare to industry peers would be a valuable decision-making tool.
To help, in December 2022, we surveyed 40 North American Chief Investment Officers about their 2023 private market allocation plans.
SS&C and InsuranceAUM.com are pleased to present the results of this survey through a series of heat maps that can help you track fund flows in the private market sectors, and measure and compare your exposure and weightings relative to overall asset allocation flows in each area for more effective risk assessment and yield optimization.
Participating Insurers by Lines of Business
Respondents represented Property & Casualty (47.8%), Life & Annuity (30.8%), Captive (6.5%) and Reinsurers (4.3%.) 10.9 percent of respondents identified as Insurance asset managers.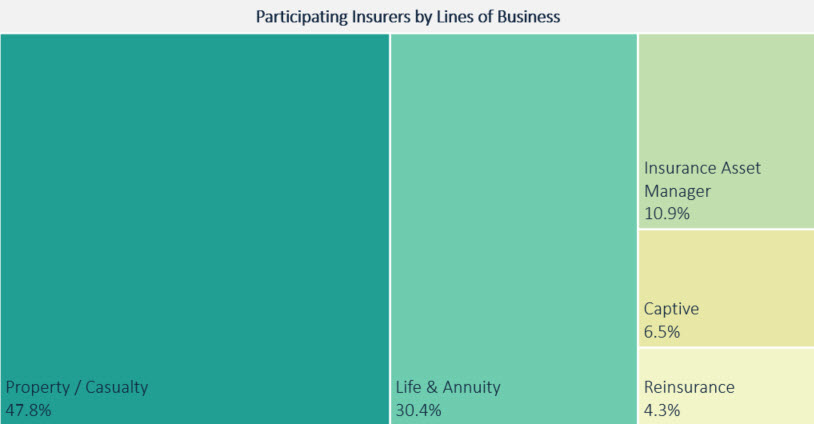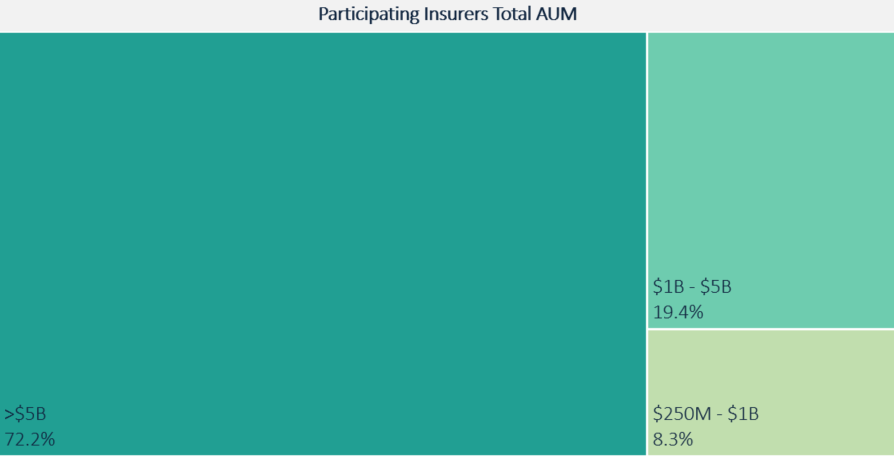 Participating Insurers Total Assets Under Management (AUM)
We asked respondents to indicate approximate AUM. About 74 percent topped $5B AUM. Another 18 percent fell into the $1B-$5B range, and the remainder, about 8 percent, were at $250M - $1B.
SS&C is helping pave the way for insurers to efficiently increase allocations to private market investments. Contact us to learn more.