Intralinks and Precision LM
Supporting the entire commercial real estate financing deal lifecycle
SS&C provides market-leading technology solutions to support the entire commercial real estate financing lifecycle – from loan origination through closing, and post-close servicing, accounting and asset management.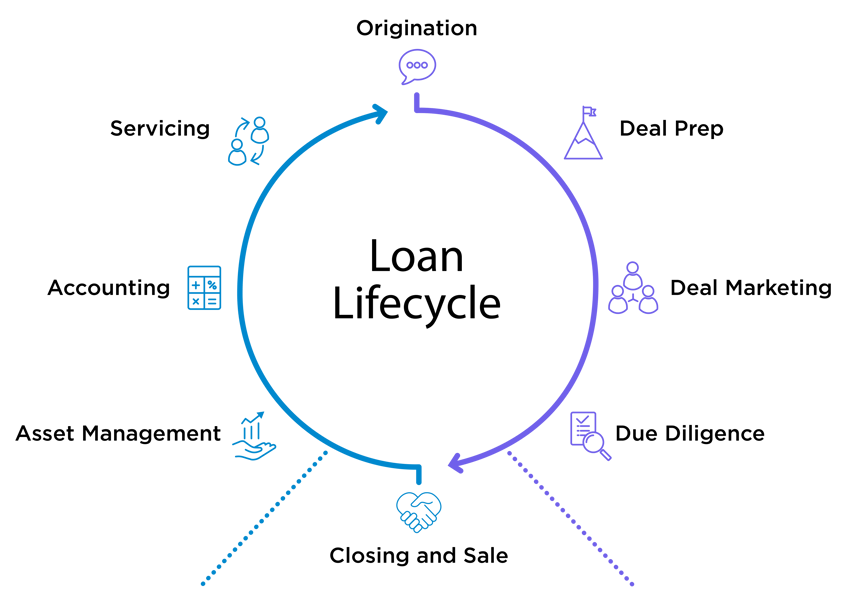 Precision LM
The key to Precision LM's value for commercial/multifamily lenders and servicers is its integrated and comprehensive design – eliminating inefficient, disparate systems and manual processes.
This single platform approach addresses all aspects of the loan life cycle, among them pipeline tracking, servicing and accounting, asset management and investor reporting. You get better results derived from straight-through processing delivering immediate, accurate information, with the utmost flexibility to align with the way you do business.
Asset Management
Upload, store and report on financial statements, rent rolls, appraisals and inspections
Covenant Tracking, Watchlist and CREFC IRP Reporting
Distressed Debt, Forbearance, Modifications & Workout
Accounting
Robust multi-basis and multi-currency accounting
Track fees and expenses, and defer/amortize over the life of the loan
Configurable accounting policies to meet your requirements
Servicing
Real-time payment and transaction processing
Automated Money Movement, Bank Reconciliation & Treasury Management
Responsive borrower self-service web portal for secure 24x7 access to loan information
Learn more
Intralinks
Intralinks provides the most comprehensive platform for CRE issuers and deal teams, combining our best-in-class virtual data room VDRPro™, DealMarketing™ to streamline investor outreach and track engagement, advanced security features – including data encryption in-transit and at-rest, granular permissioning, document retraction and redaction, and compliance reporting with full audits of user activity.
As the first among its peers to obtain ISO-27701 certification, Intralinks meets the highest standards of data privacy and protecting customer information.
Origination and Deal Prep
Collaborate with borrower teams via a VDR
Share and view market updates, funding plan, debt comps, financial models and more
Set up a prep VDR to stage and structure documents and folders for the actual deal
Deal Marketing
Streamline investor outreach
Send presale documents, prospectuses and offering memos
Conduct a virtual roadshow
Track activity and gauge investor engagement
Begin book building
Due Diligence
Centralize and secure documents
Facilitate efficient credit risk analysis
Consolidate and manage questions and answers (Q&A) between stakeholders
Closing and Sale
Maintain complete archive of all deal documents
Access reports of all deal activity
Use archive for compliance reporting or secondary loan sales
Learn more
Brochure
Intralinks VDRPRo
The pioneering virtual data room (VDR) for the financing deal lifecycle is now better than ever. With state-of-the-art features and performance upgrades, capital markets professionals can work even more productively to reach investors faster and get deals done.
Brochure
Intralinks DealMarketing
Timing is everything for dealmakers in today's hyper-competitive, remote working world. Intralinks DealMarketing gives deal teams a faster route to investors and a clearer view of the best prospects.